Powering the founders of tomorrow
Guidance. Expertise. Resilience
Our
Mentors & Advisors
Our biggest strength and most valuable assets are our people. The community is driven by enthusiastic mentors from diverse sectors and skill sets that uphold your startup journey, one step at a time.
Gain robust support from experienced individuals across the globe.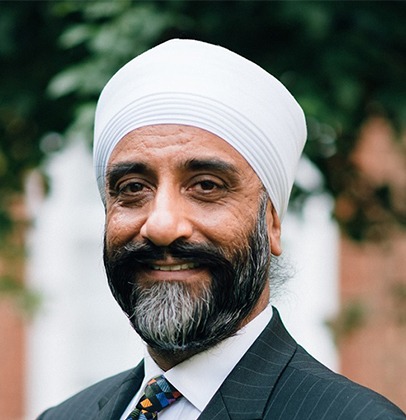 Jeet Jandu
Director, India Trade and Investment
and the list continues....
Chintan Bakshi . Divyaroop Bhatnagar . Vineet Khurana . Amrit Tiwari . Yamini Bhushan . Nitika Khurana . Sahil Jain . Saurabh Chandra Rai . Shashi Gupta . Shivam Choubey . Srikanth Prabhu . Upkar Singh Ahuja . Vaibhav Vashistha . Vanmeet Talwar . Vikas Raina . J Salim Vali . Hemendra Mathur . Gurpreet Singh Pall . Kartik Gupta . Dhritiman Hui . Kunal Bahl . Ash Singh . Mukul Arora . Vikram Gandhi . Gita Dang . Aaditya Kashyap . Abhay Singhal . Alok Ramsisaria . Amanpreet Singh . Amit Jain . Guneet Khurana . Arush Chopra . Ashwinder Singh . Amrit Paul Singh . Aswani Chaitanya . Ajay Tewari . Pushpendra Dhaba . Aditya Goyal . Satyendra Chauhan . Satyen Sharma . Gagan Singh . Gurmeet Chawla . HPS Lamba . JB Singh . Jitendra Jain . Kanav Kapoor . Karan Verma . Kunal Nandwani . Mandeep Kaur Tangra . Navin Singhania . Nishit Jain . Prabal Singh . Raj Khosla . Nitin Jain . Rishab Arora . Rajesh Kharbanda . Rohan Bansal . Rupinder Aulakh . Sahib Dhiman . Sahiel Sood . Sahil Makkar . Amit Thapar . Sameer Jain . Sanjay Kapoor . Sundeep Sareen . Shibanandan Dash . Shiven Tandon . Siddharth Khanna . Sonu Bajaj . Sumedh Sachdev . Vikrant Kapoor . Urmi Mehta . Gurneet Singh Sandhu . Ashok Kaushal . Manuj Sharma . Sanjeev Agarwal . Yogesh Kalia . Ashu Kapoor . Mayank Patel . Sumit Karranji . Tushar Mittal . Tejinder Sidhu . Yash Shah . Kanwar Singh . Arjun Rao . Amar Sawhney . Dhimant Parekh . Farid Singh . Gyan Anjan Kaur . Harleen Kaur . Kanwal Rekhi . Jaswinder Chadha . Kanwar Anand . Kenneth Serrao . Munish Jauhar . Nikhil Gilani . Nitin Gupta . Priyanka Anand Chadha . Rajesh Sawhney . Raju Reddy . Rohan Nag . Rudra Pratap . Samar Singla . Sarthak Agarwal . Savneet Singh . Bhavdeep Singh . Sukhmeet Singh . Utkarsh Joshi . Sanjit Singh Paul . Abhimanyu Saha . Dilpreeta Vasudeva . Dilsher Sukhija . Amanbir Kaur . Manav Suri . Mihir Palan . Rachit Kohli . Rachit Mehra . Siddharth Singh . Simarpreet Singh . Himani Bathla